Heavy Rain – Breaking the Promotion Levees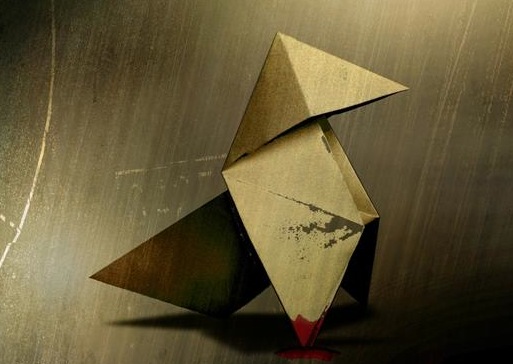 Last week I touched on the upcoming interactive drama, Heavy Rain and its promotion, but this time I'm going to go into detail about it.
Quantic Dream and Sony Computer Entertainment (SCE) are really going all out for Heavy Rain. SCE set up Four Days, an alternate reality game (as Kotaku calls it), that occurred every Tuesday, Wednesday, Thursday and Friday (4 days) a week, for 3 weeks. There are also several Twitter accounts that are connected to Four Days (@perfectfolds and @sleeperinthesun are the two English ones). I personally can't remember any other game that's had more English promotion online.
Sure, games like Left 4 Dead have had tweets made by characters (which while writing this, I learned were just some fans' bots), but I don't remember a company putting as much time and effort into promotion as Quantic Dream and SCE are doing for Heavy Rain. Not even Atlus.

The Four Days challenges, which suck you into the universe of Heavy Rain and don't let go, vary from watching an animation and figuring it out, to an interactive YouTube video, to using a video to help you find someone.
The three 4-day challenges are described in the introductory email as:
"The first four-day challenge will suck you into the fracturing mind of a nascent killer. You need to know your prey to catch him. Keep your eyes open, even as his malign influence starts to impossibly spread… and most important of all, don't fall under his spell…
The second challenge is where you start helping. Detecting. Protecting. Collecting and analyzing evidence. Using your brain. Building a profile. Talking to witnesses. Using subtlety, tact, imagination. The killer must be found. You can be an important part of that. So don't mess up…
The third and final challenge is the endgame. If you've proved your worth, you'll be propelled to the highest levels of the investigation. But to succeed, you'll need to re-enter the killer's psyche. Gaze into that abyss again. You'll need to break all the rules to find your suspect. There are multiple suspects. Which one is guilty?"
From what I understand, at the beginning of Week 1 (January 26th – 29th), you were contacted by FBI agent (and one of the 4 main/playable characters in Heavy Rain), Norman Jayden to help in the investigation of The Origami Killer. Interestingly, in addition to the Twitter accounts and Precinct 52 website, SCE also created other seemingly unrelated sites such as PicXaminer (which was referenced during Week 1).
Successfully completing Week 2 (February 2nd – 5th) gave you early access to the European demo, which was otherwise released on February 11. (I registered on the 5th, after reading Kotaku's article about early access to the demo).
When Week 3 (February 9th – 12th) began, you were now part of the FBI and had until Friday to figure out the best suspect, and submit their name on Friday.
On Wednesday, I received an email which read:
"hey
you don't know me. but we're working the same angle. maybe we can help each other. exchange information. can't say more now. meet me here http://www.facebook.com/pages/Madison-Paige/254642135339?ref=ts
call me M for now"
Madison Paige is another of the 4 main/playable characters in Heavy Rain. Her Facebook listed 2 additional suspects for Four Days.
Then Thursday, Jayden left a message for us
As of this posting, we are still waiting for the email that we were told to wait for, if we submitted the correct suspect.
Quantic Dream and SCE are really setting the bar high for both Heavy Rain, and for promotion in general.