Welcome Ji-un! Our resident expert in film & TV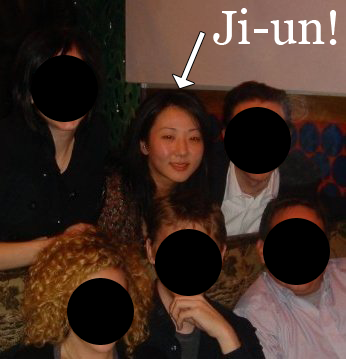 The last year I was in college (2003) I met Ji-un, and we talked about movies: Directors who had lost their way, Actors who summed up all that was good in the world, and everything inbetween. Lots of late nights were spent at dive bars rummaging through our memories of the silver screen, and how they shaped our minds for good or for ill. Over the last few years time and jobs took their toll. Then one day I found myself without a Ji-un to talk to. It sucked. Randomly Obama's candidacy brought us to the same Democratic gatherings, and since then we got back to our roots. Her thoughts on movies, celebrities, and television have always been my favorite. I may not always agree, but I always laugh, and I always respond in kind.
A gigantic welcome to Ji-un. During the day a film editor, and by night a scholar. I am honored that you will grace us with your presence. Some beers are definitely in order at Grassroots sometime soon.