Droid Does, iPhone Killer Revealed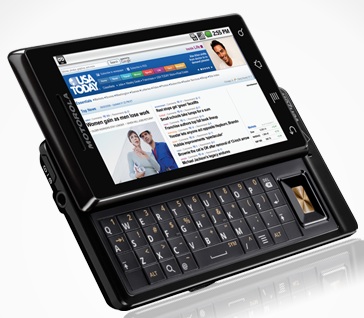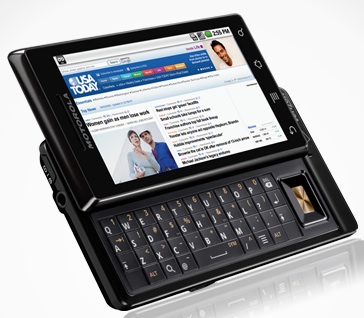 Just recently Motorola released the full specifications to the brand new Droid phone, and I must say it looks like we may have something to rival an iPhone. I feel like we've said it before though, and only time will tell if a Google phone finally ousts Apple from its throne.
The ad goes a little like this, iDon't have a real keyboard, iDon't run simultaneous apps, iDon't take night shots, iDon't allow open development, iDon't customize, iDon't run widgets, iDon't have interchangeable batteries, Everything iDon't, DROID DOES.
The Boy Genius Report was first to the realize that Verizon had released all the sexy details. The Droid has a large touchscreen (3.7″ wide 480×854 res.) and a sliding keyboard. It's 2.4 x 4.6 x .5 inches in size while the iPhone weighs in at 4.5 x 2.4 x .48 and has a screen that is 3.5″wide with a 320×480 resolution. The Droid will capture 720×480 video @ 24 frames per second, and boasts a 5-megapixel camera w/ an LED flash. iPhone 3Gs comes in at 3 megapixels and records 640 x 480 @ 30 frames per second.

The Droid's OS is Google's very own Android 2.0, which I must admit excites me, and is the first one to use the upgraded version of this OS. It has a 550 Mhz processor and comes with a 16GB MicroSD card. It should be quicker than previous Google phones, but unfortunately doesn't run on Verizon's GSM networks. Motorola's battery claims 270 standby and 6 1/2 hours talk time. iPhone says it can do 300 standby and 5 hours talk time. Bundled into the phone are some nice Google Apps like MS Office Viewer, FB, and Google Voice.
Verizon's CEO, Lowell McAdam, has made it clear they are making Android their highest priority – which must be a humbling moment for Blackberry – and is getting a similar treatment to the original Storm. On October 28th we're going to get the official welcome at their big event.
Verizon's official Droid site is www.droiddoes.com. After the jump: The Droid commercial and more pics of our mysterious phone.