Sex Songs For Daytime: Top Ten Nooner Anthems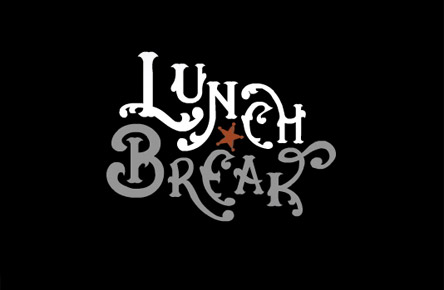 Ah, the nooner. When it comes down to it, there's really little better in life than some sunny day, post-lunch pounding. Warm chocolate chip cookies and Point Break might come close, but even marathon sexcapades that happen after hours lack the spontaneous joie de vivre and raw gratuitous raunch of a midday rogering session.
And what takes those noontime occupations of Vagistan and raises them into the realm of holy coital Valhalla is some perfectly chosen music that keeps it fun, maybe a touch frolicsome, and definitely full of the right kind of drilltastic energy.
And this, friends, is what I hope to help you with.
These ten songs, listed with YouTube videos, and a Grooveshark mix HERE and at the end, should help stratospherize your diurnal jollies.
1. D'yer Maker – Led Zeppelin
This is the sexiest song that exists, objectively speaking. That boat-rocking, boots-knocking rhythm. Those choruses that each build to mini-climaxes. That sweltering, sweaty guitar riff. I've always wondered how many couples have fucked to this song live at Zeppelin concerts. (Oh the 70s…) Anyways, you need a strong starter song to set the mood immediately – and here it is.
2. Quattro (World Drifts In) – Calexico
It's the rhythm with this one. They just nailed that rhythm. In fact, I'd go so far as to say that you could loop the first eight bars of this song for hours, and that'd be the perfect sex soundtrack. Still, the horn swells that start making cameos after the first verse are also pretty damn titillating. (And I use that word mammographically.) Romantics, there's a bit of croonery in the verses that help the mood a bit. But mostly, I just can't get enough of that sexotic interplay between the drums and the bass.
3. Come Back – Josh Rouse
The bass is fingers crawling up and down her back. To be honest, this wasn't even a contender until I saw Josh Rouse live a few years ago, and realized the effect this had on the ladies in the audience. The bridge really seals the deal, with it's ever more insistent repetitions of "Come Back, Come Back, Come Back".
4. When the Levee Breaks – Led Zeppelin
I've got no qualms about putting two Zeppelin songs on here, as Zeppelin were indisputably The Sex. The most famous drum loop of all time builds and builds and builds with those catastrophic guitar riffs mounting like storm clouds. This song is reserved for those real mattress-breaking, fists-punching-into-the-walls sexpocalyptic sessions where the neighbors call the cops thinking they heard you murder your spouse. Consider yourself warned.
5. Whatever – Jill Scott
And after that mid-mix zenith of pipe laying fury – and the end of your session if your nooner was also a quickie – this is the cool down song. And what a song. Breezy, breezy soul. And with lyrics like this, it's the perfect groove.
You pulled some tricks out your sleeve last night
Everything I fantasize about
You had me climbing up a wall
How many ways was God called
You represented in the fashion of the truly gifted
You put it down last night
Knocked me out then had me dreaming bout waking up, alright…
6. At the River – Groove Armada
The chill vibe continues – there's something so sunny but so sensually languorous about this song. The mood just flows and flows…
7. No Ordinary Love – Sade
While D'yer Maker is as sexy as songs get, this is the best bumping uglies song out there, no question. If the foreplay has lasted too long (which is a nooner no-no – got to race back to the office in time, dudes!) this song should provide a much needed transition into good old fashioned log jamming.
8. Home – Zero 7
Zero 7's entire first album, When It Falls, is the quintessential midday fuck soundtrack – you should nab that album before your next nooner. It's perfect. Home is the standout track – you can feel the heat waves emanating from it. Silky smooth vocals, a sweetly droning sax, and some sparse guitar strings set the stage – and then gradually it builds and builds – not to an earth shattering crescendo (see When the Levee Breaks) but instead a really lovely wall of sound. And after it builds, it breaks down. Summer sexcapade perfection.
9. Anytime, Anyplace – Janet Jackson
First off, if you're over twenty-five you remember pre-Nipplegate Janet Jackson – specifically the "Janet"-era Ms.Jackson, with the famous breastal Rolling Stone cover – and that Janet was enough to get anyone off. Even if you don't make those sex-goddess associations with her, this song's slinky riffs, Janet's sultry croon, and those delicious pauses, make this one a slowburner. Let it ride…
10. Prototype – Outkast
Andre 3000's Love Below was a mixed crop with one best-song-ever track – but Prototype is a bit of a hidden gem, as it's a great afterglow track. You can close it out with this one.