Golden Globe Nominations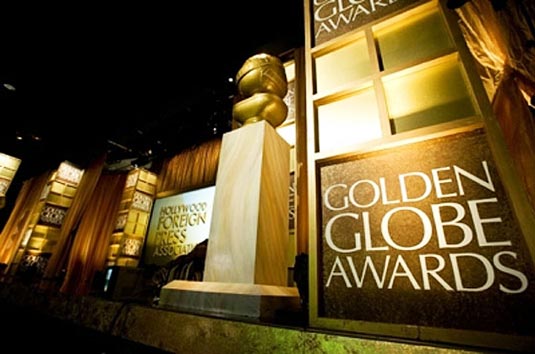 It's that time of year again!
Hello, friends. My posting schedule has been embarrassingly anemic, as of late, but in the spirit of the season… Award Season… I will be extending my very best efforts to assist you all through this very overwhelming, and at times confusing period in our lives.
And we begin with the recently announced Golden Globe nominations. Best Picture Drama offers up one of the most robust and balanced list of nominees that I've seen in quite some time, though I haven't yet seen The Fighter or The King's Speech (reviews to come). But the other three films (Black Swan, Inception, The Social Network) are all entirely solid works and deserving in their own way… although I did only see one of them multiple times (Hello Mr. Sorkin, you're a gem. That is all).
Best Picture Musical or Comedy is also a varied list, but the variety seems to unsuccessfully mask the this-is-all-we-have-to-work-with awkwardness of reading these titles in the same breath. The Kids Are All Right totally makes sense, it's fantastic. And one could make a case for Alice In Wonderland's weird Burton-esque appeal (though my first thought was, "That was this year?") and the fact that Johnny Depp makes anything seem arty and cool, because he's arty and cool, but was the movie really anything? Similarly, the Depp-Jolie pairing in The Tourist seems to be appealing to the Press Association's love of movie stars. And hot damn, those are some good looking movie stars. Red sort of sticks out as a notable eyebrow-raiser. Interesting concept, not horribly executed. But is it really a contender for a Best Of anything? Best use of a machine gun by Helen Mirren, perhaps, but as a movie… suspect.
NOT as suspect, however, as the last film to round out that list: Burlesque. Now, look. I love watching dancing on film. I love throwback wardrobes and retro-inspired art direction. And, as some of you already know, I am a longtime supporter of Ms. Aguilera. I had fun watching this movie and there are some sparse moments that are amusing and kind of delightful.
But let's cut the shit. This is absurd. A series of dance routines, thoughtlessly stitched together with a mess of bosoms and swinging hair and a couple scenes of Stanley Tucci getting his snide on does not make a movie. It's just irresponsible. It also garnered some nominations for Best Original Song… but that's totally acceptable (she still sounds amazing).
Anyway, for the moment, my money's on the dynamic duo of The Finch (David) and Sorkin. It's the kind of creative pairing that makes film and theatre geeks go ape-shit and luckily, in this case, the result was pure magic.
It was nice to see The Walking Dead on the list for Best Television Drama. I don't know if I'd say it's absolutely the best thing on TV, but I love the way it looks and kudos to the production for excellent sound design and the stylistically sparse music score (bold move… that totally works!).
Other things of note in the television categories:
Congratulations, Mr. Caan. I'm a longtime fan and you've always been aces in my book!
All five of the actors nominated for Best Performance in a Mini-Series are fantastic. I'm glad my vote doesn't count for real, I'd stall the whole damn thing.
Um… Jennifer. Love. Hewitt. WTF is going on???
Okay, I'm out.
Click here for a full list of nominees and leave a comment if you want to get your debate on.