Personas: How the Web Sees You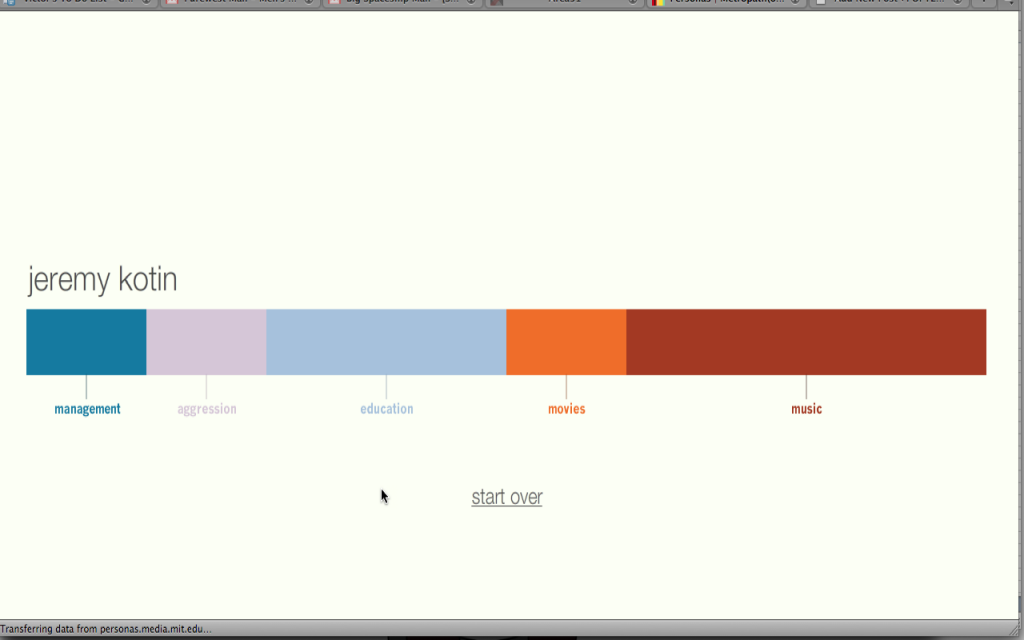 How does the internet see you?
Enter your name, and Personas scours the web for information and attempts to characterize you – to fit you to a predetermined set of categories that an algorithmic process created from a massive corpus of data. The computational process is visualized with each stage of the analysis, finally resulting in the presentation of a seemingly authoritative personal profile.
[Thanks Ranae!]