Sex Soundtracks: Top Ten Albums For F*cking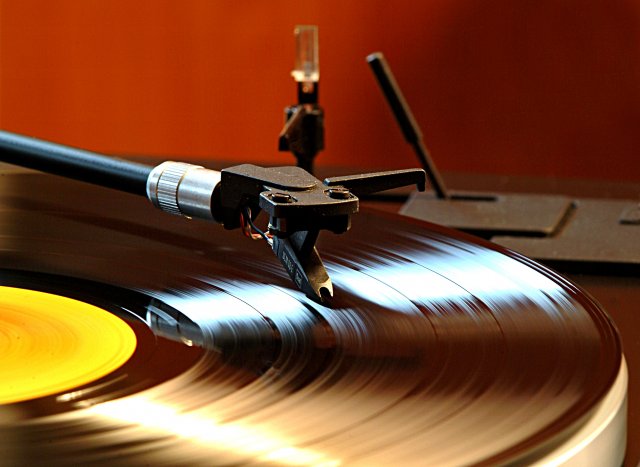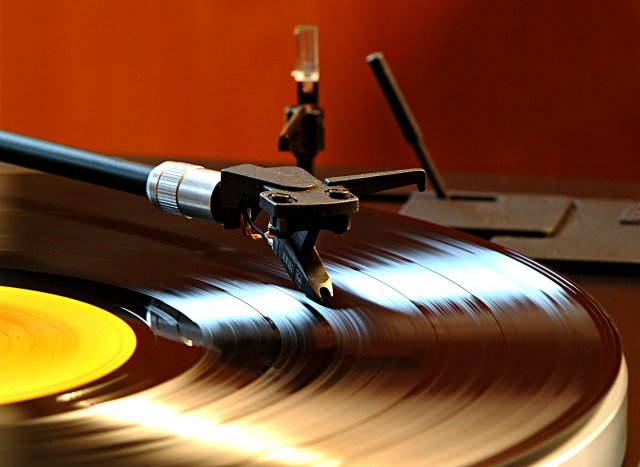 Its no surprise that books, films and songs all follow the same build-up/climax/epilogue pattern as male or female orgasms. The steady climb and steady fall, the vertical leap and precipitous drop: kind of sounds like the difference between Wilson Phillips and Nine Inch Nails. Sex is story is soundtrack.
The world is divided into those who swear by sex with soundtracks, and those who are somehow indifferent. (I'm not even going to count you silent sexers- you're probably the same ones that like mute partners, and that disturbs me to no end… necros.)
Once you're in the musical fornication set, you're divided into one of a few subsets. Generally, I think of them as the Barry White lovemakers, the Rasta tantrics, the Daddy/Mommy-Issue-Laden Metal mauraders, Hip Hop Bangers and the Trip Hoppers.
I fall squarely into that last category. In my mind, nineties trip hop was the beginning and end of good sex music. If you were born in the nineties, chances are your parents had a damn good time conceiving you. Once the Massive Attacks and Portisheads were washed away with the millenial mess of music, people were shagging to Matchbox 20 and Creed, and it might as well have been the end of the world.
So I'll say it up front- my take on this list is going to be damn skewed. But take a look at it- try out a few of these albums, or their best tracks, and drop a comment.
1

0. Sigur Ros – Takk
This is unlike all the other albums on this list in that it's full of quiet wonder and mounting epiphanies (not that kind of mounting epiphany). In other words, if you aren't in love with your love-making partner, stay far away from this polyphonic bildungsroman. Our favorite Icelandic quartet compose some of their most beautiful stuff here. This one's a winter album. If it's cold and snowy and you're lying by the fire in the ski chalet on your polar bear rug, pop this guy in and end the night getting engaged (or at the very least, preggers).
Best track: Glosoli, Hoppipolla
9. Cocteau Twins – Heaven or Las Vegas
I've never been entirely comfortable using the word mélange, but I think it describes Elizabeth Fraiser's incomprehensible electronic arias best. A mélange of sounds- velvety, dreamy, setting you adrift on their brand of bliss. This is for slow, surreal bouts of sex- again, there might need to be some love in the mix, or at least a lot of love for this type of music. Without a doubt, Cocteau Twins can be an acquired taste. But once acquired, its audio ecstasy.
Best track: Frou Frou Foxes, Carolyn's Fingers, Ivo
8. Hooverphonic – The Magnificent Tree
Now we're getting to the sweaty, earth-shattering, sheet-smattering, psychofornication we all dream about. This album will make the hairs stand up on the back of your neck. Add a little copulation to the mix, and its sumptuously lethal. You could set any Bond movie sex scene to this album. And who doesn't want to be having Bond-type sex? Booming drums, heavy, creeping bass lines, silky vocals. It's an aural H-Bomb. I wouldn't cue this up for a one night stand, as it might freak out your new partner- this is for hardcore porno plays.
Best tracks: Mad About You, Jackie Cane, Everytime We Live…, (just download the whole thing)
7. Zero 7 – Simple Things
This is strictly for the morning after. This is sublime morning sex music. Really, if you want to create the perfect mood, this is for sunrise sex in a desert as the sun starts peeking over the horizon. But it'll work fine in your room. Some soft light from the window really does the trick. I don't think Zero 7 ever nailed another album the way they did this one. Its music ebbs and flows- it has the sweaty bass lines, but balances it with some soulful, airy, upper register stuff. Overall, it's pretty damn relaxing- the album is one of the few that works just as well for afterglow as for the act itself.
Best tracks: Destiny, In the Waiting Line, Red Dust, Likufanele
6. Jill Scott – Beautifully Human
Nothing like anyone else on this list, I had to include Jill Scott's brilliant sophomore effort because there's nothing better for sunny day, full-on 3pm sexual relations. Sunny Sundays or fake stomach flu weekdays from 1-4pm, if you've got it swollen, slip on Ms.Scott and let the good times roll. It's more playful than the rest, more exuberant, more celebratory, and that's all for the better. If you've got a sailboat on you and you're about to souse your partner's shores with your jugo de amor, I definitely suggest this one- kind of goes with the nautical vibe somehow in its airiness. Also, if your technique is somewhere between Soul-slowness and full-on tantra, this is the soundtrack for you.
Best tracks: Whatever, Golden, Spring Summer Feeling
5. Air – Moon Safari
At its worst this is for sex in an airport lounge or elevator. At its best, its for placid screwing. Ideally, its for one of those long drawn out sessions where the sex and the afterglow are almost indistinguishable. In other words, this works great for drugs sex. Also for the mornings and evenings when you want to take your time. Lots of love in this little guy, be ready to unleash it into his/her world.
Best tracks: La Femme d'Argent, You Make It Easy
4. Brokedown Palace Soundtrack
Forget the shitty movie. Strictly speaking, as an album, as a specific collection of songs, this album is probably #1. It has the #1 sex song of all time- Delirium (w/Sarah McLaughlin)'s "Silence"- a seven-minute choral damburst that promises you the best sex of your life, and always delivers (if its on loud enough). From there the soundtrack mines the best variations of sweltering pornotastic tunes, plumbing the depths of every brand of audio erotica. (One practical note- skip track three, "Policeman Skank"- don't know why they put it up front, ruining the mood entirely.) Otherwise, I would suggest using this for months on end, exploring the libidinal possibilities of every track's nook and cranny. Its a tour de force.
Best tracks: Silence, Party's Just Begin, Damaged, Contradictive
3. Portishead – Dummy
I have to imagine that Geoff Barrow and Beth Gibbons were sitting around one day and spontaneously decided that they were going provide the end-all, be-all general soundtrack for hardcore shenanigans. Every track must have represented a location, specific positions, specific lighting and a possibility for climax. The only downside to this album (and the reason it isn't #1 or #2) is that Beth and Geoff's vision of sex is really, really bleak. I mean, this is some serious cum-then-kill-yourself kind of material, and unless you regularly practice sexual nihilism, you might want to take this in small doses. I would spread these songs out over some erotic mixes. Taking it all in one dose might be hazardous to your mental health.
2. Dot Allison – Afterglow
After basically creating this brand of trip hop with her outfit One Dove, Dot set off on her own quest to facilitate the propagation of our species through music. She knew she succeeded with her first solo effort- I mean, she called the damn thing Afterglow. The title only does it partial justice, because this is the best single album for a perfect sex-then-afterglow high. Though Delirium's "Silence" might be the pinnacle of sextacular songsmithing, Dot Allison's "Message Personnel" is the song to be played every single time you copulate. She literally narrates the sexual act through her rhythm and lyrics. "I'm inside, I'm outside. I'm inside, I'm outside. I'm with you, without you. I'm with you, without you. Embrace me, release me. Embrace me, release me. Deny me, then feed me. Deny me then feed me." At the risk of being vulgar, it's almost impossible not to climax before the end of this song. Which is a good thing, because the second half of the album is just the right kind of wispy, drawn out, ethereal hum to give your afterglow wings. Genius.
1. Massive Attack – Mezzanine
There's no way around it: this album conceived a generation. It deserves to conceive another. This album drips sex from every husky note, every thrusting beat, every sultry melody. It vacillates between sensitive passages (Teardrop) and straight-up hard fucking (Inertia Creeps). It's at once utterly complex and completely straightforward. And it could turn a dentist's waiting room into a Bacchanalian group-do-it. Or give the world a massive boner. This is required listening by everyone, everywhere.
For my thirteen-song sex mix, that takes all of this and condenses it into one experience — go here.